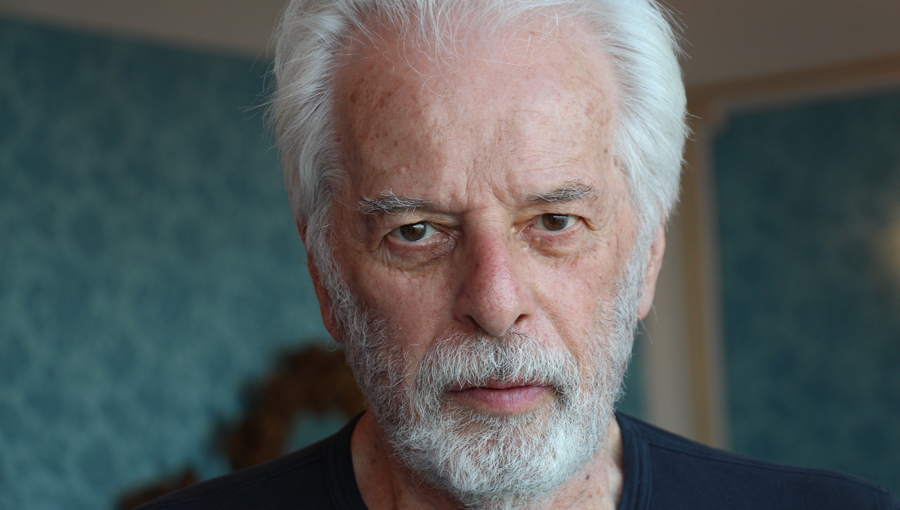 Alejandro Jodorowsky is a Chilean scholar in comparative religion, playwright, director, producer, composer, actor, mime, comic book writer, tarot reader, historian and psychotherapist. He is perhaps best-known for the 1970 film El Topo.
Alejandro Jodorowsky has only made seven feature films in the last 45 years, but he is revered among fans of cinematographic fantasy. In the 1970s, he was a genuine superstar of the international artistic counter-culture. For many years, he dedicated himself to creating comic strips, writing books and teaching the Tarot. After an absence of 23 years, Jodorowswky has returned to directing with THE DANCE OF REALITY.
In the age of psychedelia, with its new permissiveness in terms of sex and violence, Jodorowsky was a visionary favorably compared to Kubrick or Fellini. He has always found himself in between the two, worshipped by fans of rock music and science fiction for the power of his imagery. Jodorowsky is an incredible cineaste, with each of his films tracing the path of an adventure, vision or experience ever more crazy, terrifying or dangerous, comparable to the work of Dario Argento or Werner Herzog.
Alejandro Jodorowsky was born in Tocopilla, Chile in 1929 to a family of Russian Jews exiled to South America. In Santiago, he became a circus clown and puppeteer. French by adoption, he studied mime with Marcel Marceau, crossed paths with Maurice Chevalier, and in 1962 founded the Panic Movement (in homage to the god Pan) with Roland Topor and Fernando Arrabal. He directed his first films in Mexico. FANDO Y LIS (1968) is based on a play by Arrabal that caused an uproar when it was screened. EL TOPO (1970) is a baroque and bloody western, but also a metaphysical trip, in which pop art meets Artaud's theater of cruelty, in a blend of mysticism and Latin religiousness. In 1970, John Lennon introduced the world to EL TOPO at the Elgin Theatre in New York at midnight thus birthing the Midnight Movie phenomenon . THE HOLY MOUNTAIN (1973) is the Divine Comedy on acid, vaguely inspired by Mount Analogue by René Daumal, with its succession of shocking and grotesque images and vast poetic landscape. At the time, Jodorowsky declared himself "the Cecil B. de Mille of the underground", perfectly defining his approach, which took the least initiated spectator by the hand and led them into the midst of a debauchery of crazy ideas through elementary emotions and sensations.
In 1980, Jodorowsky directed an adventure film for children that was just as poetic as his previous films but much less violent. TUSK is a fable about the parallel destinies of a young English girl and an elephant born on the same day in India. The story was beautiful but the overall experience turned sour, the film suffering from flawed production and its failure made Jodorowsky turn away from cinema.
After a nine-year cinematographic hiatus, the Italian producer Claudio Argento, brother of Dario, asked the filmmaker to direct a horror movie in Mexico. Jodorowsky agreed to do so, without watering down the craziness of his imagination or limiting himself to the rules of the genre. SANTA SANGRE (1989) was a great success, marking Jodorowsky's least esoteric film, whilst retaining strong links to magic and religion. To this day the film remains one of the most unforgettable accounts of madness and obsession in contemporary cinema in the same vein as Tod Browning's FREAKS and THE UNKNOWN. The central character in the film, at different ages in his life, is played by two of the director's sons, Adan and Cristobal (who was known as Axel at the time the film was made). They took part in an experience at once traumatizing and liberating, which continues with THE DANCE OF REALITY. The shoot became a family exorcism, an emotional and human experience going beyond the sole domain of making a film, as is always the case with Jodorowsky.
The director did not seem to have been fully committed to his next film, THE RAINBOW THIEF (1990), which remains his least personal.
In contrast, THE DANCE OF REALITY, which brings to an end a 23-year absence from the big screen, is a kind of autobiographical essay in which Alejandro Jodorowsky invites the audience on an introspective journey, with a moving return to his own childhood and his fantastical universe.
Connect with Alejandro Jodorowsky: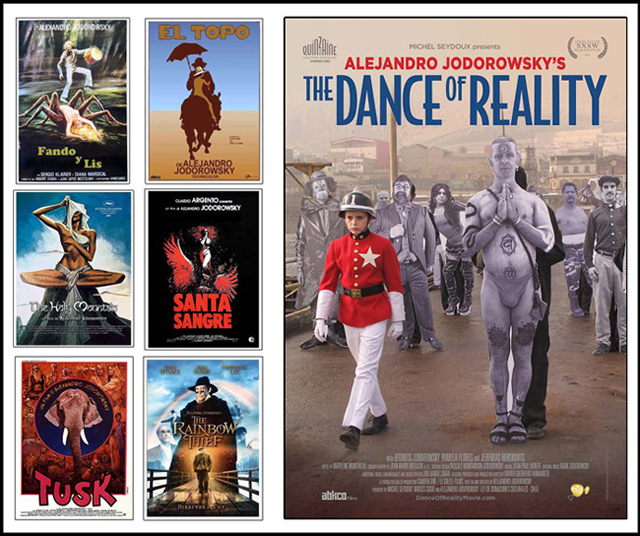 18,369 total views, 2 views today